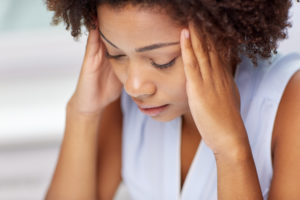 Migraines seem to be becoming an everyday occurrence for more and more people. Medical professionals and researchers are at a loss as to why they happen. One thing agreed upon is that they are related to an abnormal process taking place in the brain. This is likely due to a reduction in the flow of oxygen-rich blood or cerebrospinal fluid flow to the tissue surrounding the brain.
The reason this happens may have to do with a misalignment in the bones of the upper neck, particularly the C1 and C2 vertebrae – possibly the root cause of why migraines are so prevalent. Before we address how to take care of this issue, let's look at some things a person can do to prevent migraines from happening so often.
Avoid Migraine Triggers
Here are a few things that may trigger an attack:
Low blood sugar due to not eating often enough

Intense exercise or physical stress

Abnormal sleep patterns

Too much or too little caffeine

Alcoholic drinks

Hormone imbalances due to birth control or menstruation

Strong odors such as perfumes

Emotional stress or anxiety

Loud noises

Bright, flashing lights

Breathing second-hand smoke or smoking
To learn more about the connection between head and neck injuries and migraines download our complimentary e-book Natural and Drug-Free Ways to End Your Migraines by clicking the image below.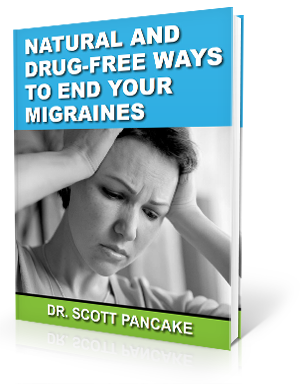 Keep a Migraine Journal
Writing down what happened just before a migraine can be helpful. Keep track of:
Activities performed

Foods eaten

Weather conditions
Looking back over this record can help you to see a pattern developing and avoid these things as possible.
Seeking Professional Help for Migraines
Visiting us here at Pancake Wellness Center is the next step. We examine our patients for the misalignment mentioned earlier, and then we employ a method that is gentle and precise to help realign the bones. This helps the body to communicate better and allows blood flow to be restored to the brain at normal levels. This may lead to a reduction in the incidence of migraines, or they may go away entirely.
To schedule a complimentary consultation with Dr. Pancake call (407) 846-9355 or just click the button below.
Schedule an Appointment
if you are outside of the local area you can find an Upper Cervical Doctor near you at www.uppercervicalawareness.com.